Treat yourself to a decadent dessert without straying from your nutrition goals. Cocoa powder, almond butter, and Café Latte Shakeology combine to make these delightful tiramisu-flavored cookies that don't require any baking. All they take is a little mixing, a little rolling, and a whole lot of enjoying.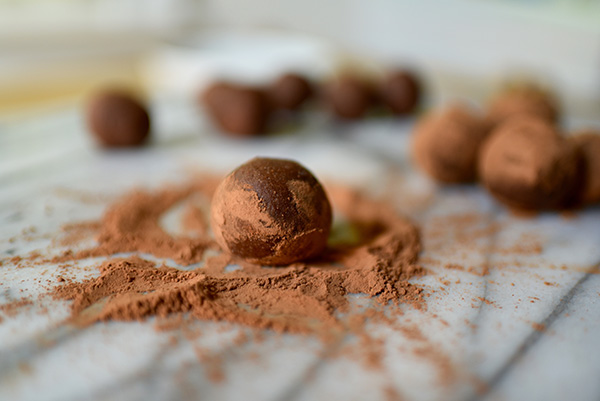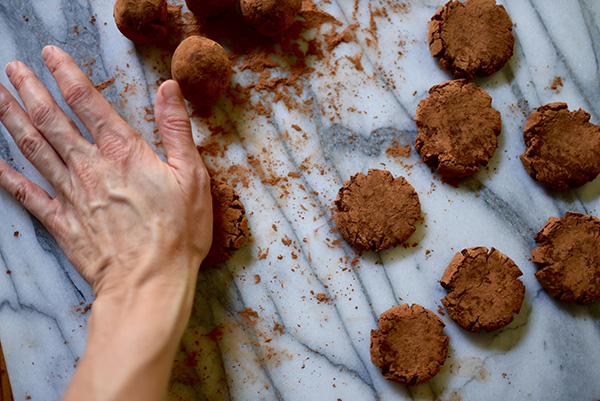 Tiramisu No-Bake Cookies:
Total Time: 15 min.
Prep Time: 15 min.
Cooking Time: None
Yield: 12 servings, 1 cookie each
Ingredients:
1 cup oat flour, gluten-free
3 Tbsp. unsweetened cocoa powder, divided use
¼ tsp. sea salt (or Himalayan salt)
1 scoop Café Latte Shakeology
¼ cup all-natural smooth almond butter
2 Tbsp. raw honey (or pure maple syrup)
3 to 4 Tbsp. unsweetened almond milk (or low-fat milk)
Preparation:
1. Combine oat flour, 2 Tbsp. cocoa powder, salt, and Shakeology; mix well.
2. Add almond butter and honey; mix well. (Mixture will be dry and crumbly.)
3. Add almond milk 1 Tbsp. at a time until a thick dough forms; mix well with clean hands or a rubber spatula.
4. Roll mixture into twelve balls, each about 1-inch in size. Roll balls into remaining 1 Tbsp. cocoa powder.
5. Flatten each slightly so that it is shaped like a traditional cookie.
6. Refrigerate for a firmer cookie, or eat immediately for a softer cookie.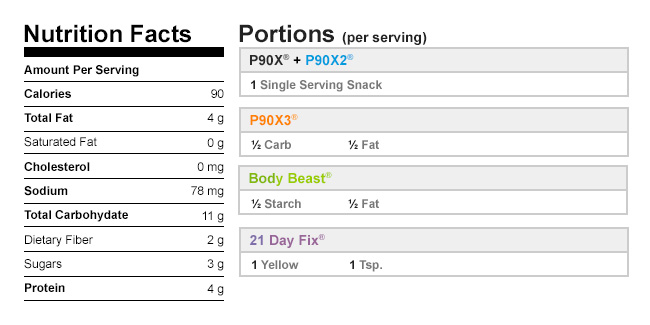 Original recipe posted on Team Beachbody's Blog
The following two tabs change content below.